All Terrain 4×4 offers a specialist service to improve and enhance many spects of your vehicles' performance. Most 4WD vehicles as supplied in standard form, are able to perform reasonably well, however proper planning should be undertaken when you decide to add additional equipment to your vehicle. With each modification you are adding weight. At All Terrain we will advise you on the most appropriate solution to suit your intended use.
All vehicles are improved with the addition of traction aids, such as differential locks. Suspension improvement to increase vehicle clearance and load carrying are often mandatory after fitment of bull bars, Strongarm dual rear tyre carriers, long range tanks, winches, rear draw storage and dual batteries.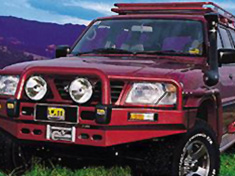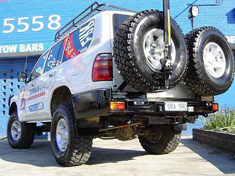 Many customers have opted to retain the vehicle they know and love, and have extended it's life with engine and performance upgrades, including turbo chargers, intercoolers and much more. We look forward to working with you on your next project.Your team at All Terrain can help you plan a phased approach to the development of your 4WD. Many of the accessories you fit, can also move forward to your next vehicle, we manufacture modular, universal storage solutions that are transportable from one vehicle to another. With our in house fabrication we can provide the most detailed and complex work from re-powering and engine transplants to complete hybrid vehicle combinations.